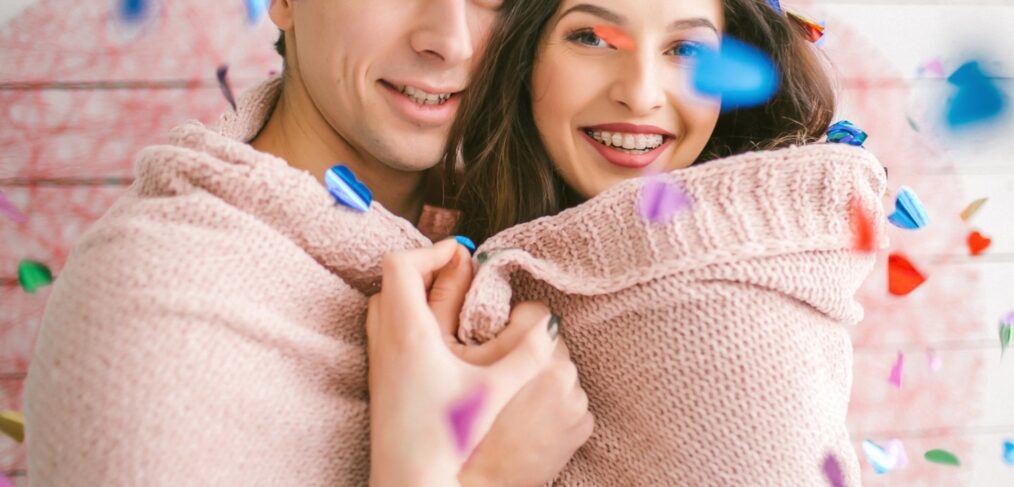 Have you been thinking about getting braces for you or your significant other? There's no better time than Valentine's Day to kick that self-esteem into high gear! We couldn't let Valentine's Day go by without declaring our love for braces and our patients. Here at Bee Cave Orthodontics, we know that confident smiles and straight teeth make us all more loveable, and that's why we find this orthodontic specialty even more endearing on the day of love! Here are a few more reasons why we just can't get enough of braces:
Braces lead to better nutrition
Everyone wants to feel and look their best, right? Misaligned teeth make chewing difficult, and when teeth don't fit together correctly chewing can even become painful. This can cause a lack of nutrition by avoiding certain, harder to chew types of food altogether. Avoiding tougher foods such as meat can lead to nutritional deficiencies like anemia. Inadequate chewing can lead to stomach aches and other digestive issues, since the food is not properly broken down in the mouth before passing through the digestive tract. Orthodontic treatment alleviates these types of nutritional and digestive problems straightening teeth. So let Bee Cave Orthodontics help you look and feel your best this Valentine's Day!
Braces improve your health and your looks
Besides that big, fabulous smile that comes along with braces, orthodontics address much more than just cosmetic issues. Bee Cave Orthodontics treats many orthodontic and dental problems. A better overall oral health is just one added benefit of braces. Crooked teeth make it hard to keep your teeth and gums clean and free from bacteria, which in turn causes bad breath—  not to mention detracting from your appearance and self-image. Tooth decay and periodontal disease are just two of the risks crooked teeth present. Headaches, TMJ syndrome, and pains in the back, neck, and shoulder are caused by extra stress created by misaligned teeth. You and your sweetheart can improve your oral health by coming in today!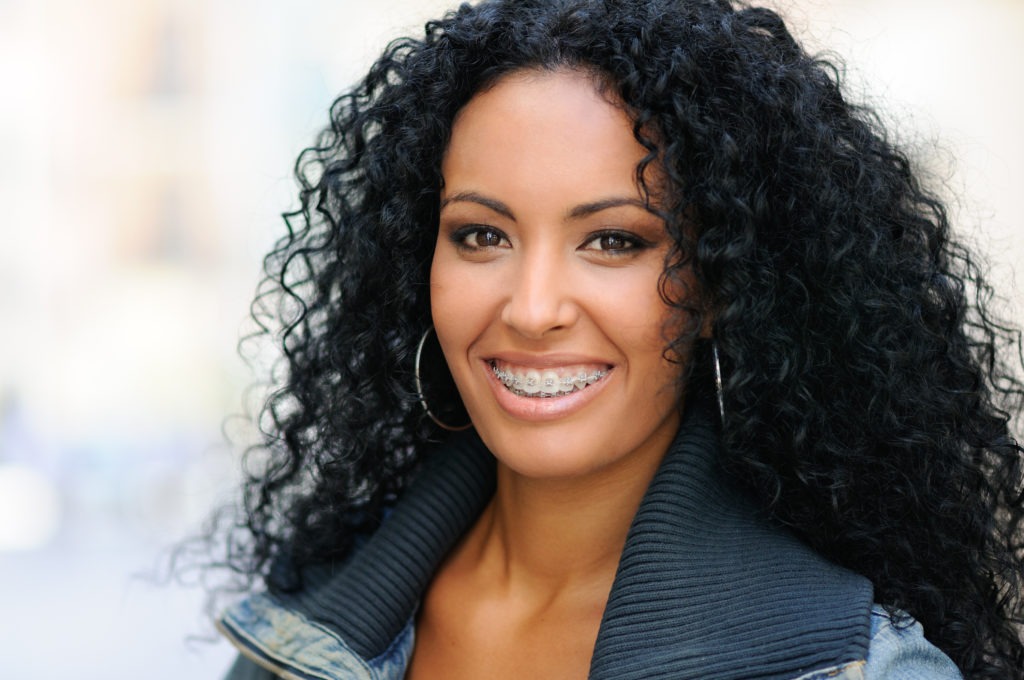 You get braces! And you get braces! Everybody gets braces!
If you can believe it, one in five orthodontic patients is now over the age of 21, according to a statistic from the American Association of Orthodontists, which means braces are no longer just for teens! Understanding the importance of maintaining their health, and wanting to feel better about their appearance are just two of the reasons adults are choosing to receive treatment. Now you can join adults everywhere by taking advantage of the opportunity to receive orthodontic care. Boost the self-confidence and all around awesomeness of your special someone by treating them to braces for Valentine's Day at Bee Cave Orthodontics!
Completely customizable!
One of the perks of orthodontic braces is the ability to change bracket and rubber band colors to suit your mood. In the case of Valentine's Day, kids can celebrate the festive occasion by dressing can up their braces with red, pink and white. They can continually customize their colors for other holidays and school events all year round!
Be subtle or be loud!
Did you know your braces can now be hidden behind your teeth, or that you can have clear, tooth colored braces? You can also brighten up your smile with a rainbow of braces colors to go along with you super adventurous personality! Ceramic braces have tooth-colored or clear brackets that blend in with your teeth and are the exact same size and shape as metal braces. If you want your braces to be even less noticeable, there is always the option of tooth-colored wires.  When the brackets and wires are placed on the inside of teeth, and completely hidden from view, this is what's known as lingual braces and work in the same way as traditional metal braces. Let everyone know your uniqueness by choosing colored braces. A lighter skin tone is complemented by light blue, bronze, and dark purple. A darker skin tone looks super nice with gold, dark blue, turquoise, orange, green, violet or pink. Making your teeth appear whiter is just one added bonus of the darker colors. Let everyone know that Cupid's arrow has struck you and your honeybunch by coming into Bee Cave Orthodontics for some bright red braces!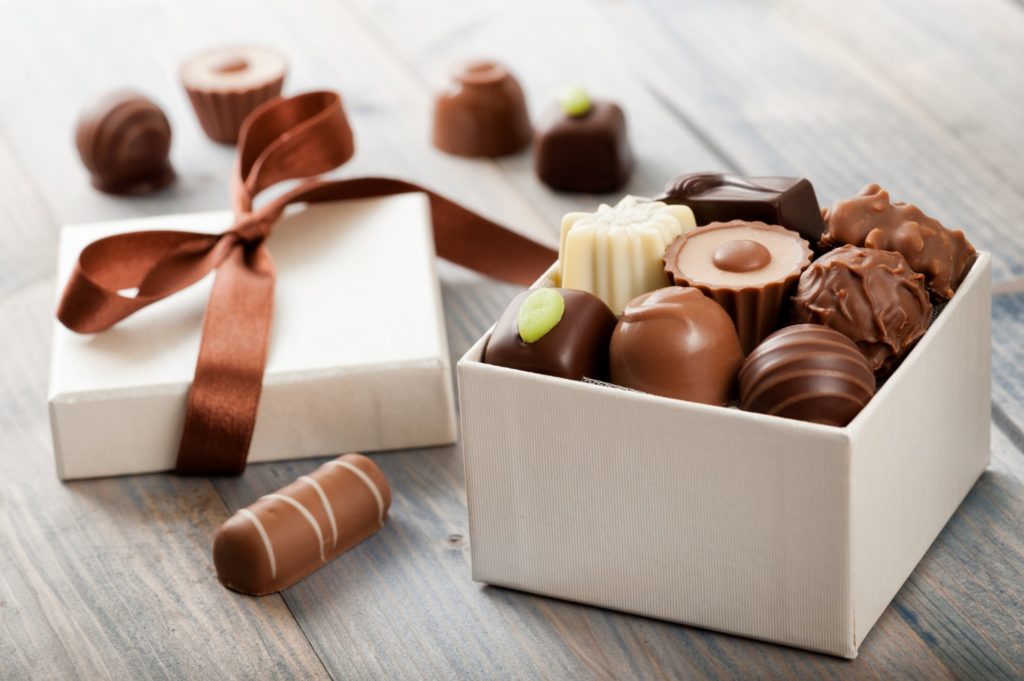 Cupid's delights
With so many braces-friendly treats and goodies on the market today, having braces during Valentine's Day is no big deal! It's easier than ever to make sure the most romantic day of the year isn't ruined by sweets stuck in your orthodontics. If you've had braces a while, you probably already know which foods to avoid: toffee, caramels and anything sticky— you don't want to ride the struggle bus afterward cleaning your braces. That's why Bee Cave Orthodontics wants you to focus on what you can enjoy,  without a second thought to those messy braces.
If you're in the Austin area, a better smile could be just around the corner. We'd love to talk with you about whether you or your sweetheart are a candidate for personal orthodontic treatments with us. Your life will be impacted in so many positive ways if you invest in a beautiful and healthy smile this Valentine's Day at Bee Cave Orthodontics!