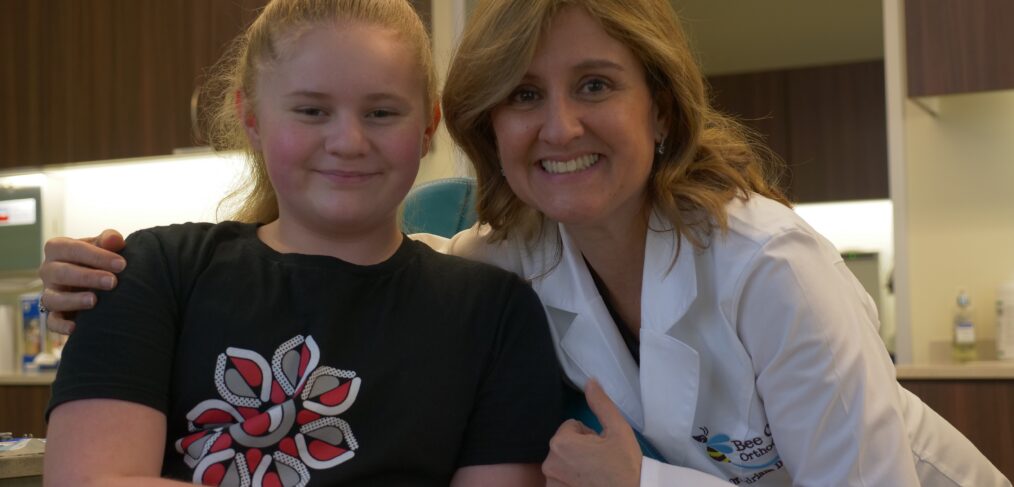 How to Survive Halloween with Braces
With Halloween right around the corner, you're probably planning out your trick-or-treating route and finalizing costume plans. While this is an exciting time for most kids, it can be a source of anxiety for children in braces, and their parents, too! If you have a child undergoing orthodontic treatment, you may be feeling a little nervous about how to balance out the food restrictions that come with braces with all the sweet treats of the season. Although braces patients should avoid several types of candy to keep their appliance safe, that doesn't mean they'll be stuck on the sidelines watching other children dig into their Halloween haul!
Here at Bee Cave Orthodontics, we want our braces patients to be able to enjoy all the fun that Halloween has to offer without having to worry about broken brackets, bent wires, or scheduling an emergency appointment. October is also National Orthodontic Health Month, so it's extra important to us that patients know what candy they can and can't indulge in to keep braces safe and smiles healthy! That's why we've prepared this simple Halloween Survival Guide for our braces patients. We've got the lowdown on which candy to keep, a couple of recipes for making your own ghoulish goodies, and we've also included some simple tips for keeping your child's teeth clean over the next few weeks. Keep reading below for more!
Candy to keep away from kids in braces
From an orthodontic point of view, one of the scariest parts of Halloween is all the chewy candy people love to hand out! These can stick to the brackets, bands, and wires, and may even pull parts off. If your child's teeth are tender from having their braces put on or after an adjustment, these types of treats may be painful to chew, leaving their mouth sore or aching. Chowing down on hard candies also puts a huge amount of pressure on braces, and can lead to broken brackets and bent wires. Remember that every bracket and band that has to be replaced or repaired sets the orthodontic process back a step, so avoid the following sweets to keep your child's treatment plan progressing on schedule!
Caramel

Bubblegum

Hard candy

Taffy

Licorice

Nuts

Jelly beans

Candy corn

Popcorn and caramel corn

Chewy candy

Candy and caramel apples
We know that this list may seem long, but there's still plenty of good stuff out there for your child to enjoy!
Candy that comes with our seal of approval
For braces patients, anything with soft chocolate is a good choice. Fortunately, this includes several classic candies, such as:
Any candy bars without caramel or nuts are generally okay, as well, but do keep in mind that biting into bigger candy bars can potentially damage the braces on your child's front teeth. Breaking large candy bars into smaller pieces is better for braces and teeth both. It's a good thing Halloween candy comes in tons of fun-sized and mini-sized bars!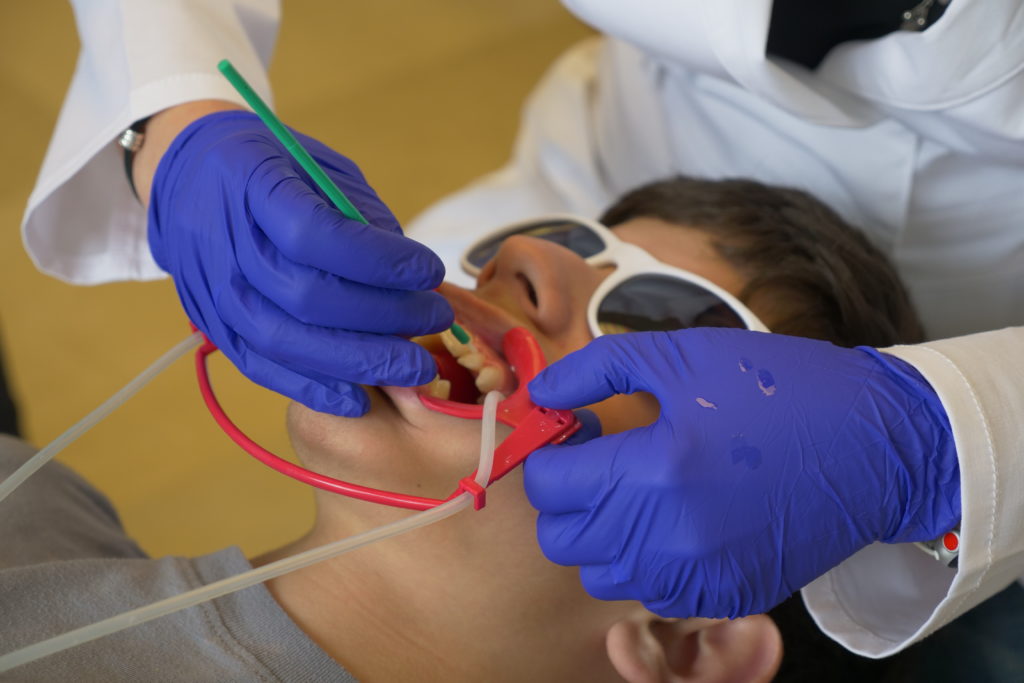 Frightfully fun Halloween recipes
Whether you're hosting a party, have an invitation to one, or just feel like getting creepy in the kitchen this Halloween, we've got twofantastic desserts that can be whipped up in no time. These sweet treats will please all the ghoulies and ghosties in your life, braces or not!
(Adapted from www.pumpkinnook.com)
Ingredients:
3/4 cup unsalted butter, softened
1/2 cup brown sugar, firmly packed
1/2 cup canned or fresh cooked pumpkin
1 tablespoon orange zest
1 egg yolk
1 teaspoon pure vanilla extract
2 1/4 cups all-purpose flour
1/4 teaspoon ground cinnamon
1/4 teaspoon ground ginger
1/4 teaspoon ground nutmeg
Pinch of salt
20 wooden sticks (tongue depressors or Popsicle sticks)
Directions:
Preheat oven to 350F.

In a large mixing bowl, use an electric mixer to beat the butter, brown sugar and orange zest. Add the pumpkin, egg yolk and vanilla, and blend.

Gradually add the flour and spices. Mix with your hands to create a soft dough. Wrap in plastic and refrigerate for 30 minutes.

Divide dough into two portions. Roll out each piece to 1/4-inch thickness on a floured surface. Cut into pumpkin shapes with cookie cutters.

Place on ungreased baking sheet and securely insert a wooden stick into the bottom half of each pumpkin cookie.

Bake for 12 to 15 minutes.

Decorate with your favorite frosting and Halloween decorations.
(Makes about 36 eyeballs)
Ingredients:
¼ c. butter, completely softened
2 c. plus 2 Tbsp. powdered sugar
1 c. creamy peanut butter
1 ½ c. toasted rice cereal (like Rice Krispies)
12 oz. white chocolate
1 Tbsp. vegetable oil
Food coloring (two colors)
Directions:
Combine the butter, powdered sugar, and peanut butter in a bowl of an electric mixer fitted with a paddle attachment. Mix on low speed until well combined. (If you don't have an electric mixer, this can be done by hand.)

Mix in the toasted rice cereal; Using your hands, form into ½ oz. balls (the size of a large marble) and refrigerate until firm (about 1 hour).

Place the white chocolate in a microwave-safe bowl. Melt, adding vegetable oil partway through. After all chocolate is melted, stir until smooth.

Dip the balls, one at a time, into the melted white chocolate mix using a fork to roll them around so they are entirely coated; remove them from the chocolate and set on a waxed paper lined sheet pan. Chill to set up (about 30 minutes).

Separate remaining white chocolate into two bowls and add 1-2 drops of food coloring to tint each bowl a different color.

Reheat chocolate if necessary, and using a small spoon, place a dollop of the colored chocolate on each eyeball to make an iris. Use a smaller drop of the contrasting color for the pupil.

Let the chocolate set; place balls in individual mini muffin papers and serve.
Remember basic braces care
In all the excitement surrounding Halloween, it can be easy to forget a brushing session or two. Flossing may fall by the wayside. However, you should actually take extra care with your child's teeth during this time! Even treats that are braces-friendly contain an increased amount of sugar that can be harmful if it's not removed from the teeth promptly.
Basic oral hygiene will help to prevent cavities as your kids make their way through their candy stash. That means brushing at least twice a day and flossing every night before bed. It's also a good idea to pair a glass of water with your child's treat time, as water will naturally help to wash sugary debris away. This keeps it from lingering on the teeth and building up around the braces.
Spread the wealth
If you have lots of leftover candy, donating it is a great option. Passing it along to others who may be missing out will give your child a sense of pride, and it can also help to take the sting out of not being able to indulge in some of their favorite Halloween treats. Plus it's a really easy way to brighten someone's day! Many charitable organizations accept donations of unopened candy, including:
Operation Gratitude sends care packages to U.S. troops that are stationed overseas and first responders still here at home. Their mission is to put smiles on soldiers' faces, and they encourage families to include letters and pictures with their donation.
Similar to Operation Gratitude but a bit smaller scale, Soldiers' Angels do a "Treats for Troops" event annually. You can click here to find a donation drop-off point, or register to start a drive of your own!
The Ronald McDonald House is famous for providing a place for families to stay together when a child is seriously ill. Most locations will accept donations of unopened candy for their resident families after Halloween. You can find your local chapter here, and you may want to call ahead to find out the rules for dropping off candy before heading that way!
If you'd rather keep things closer to home, homeless shelters, food pantries, and nursing homes will often accept unopened candy donations, too. You can make this experience even more special by having your child include notes or drawings for the residents and guests.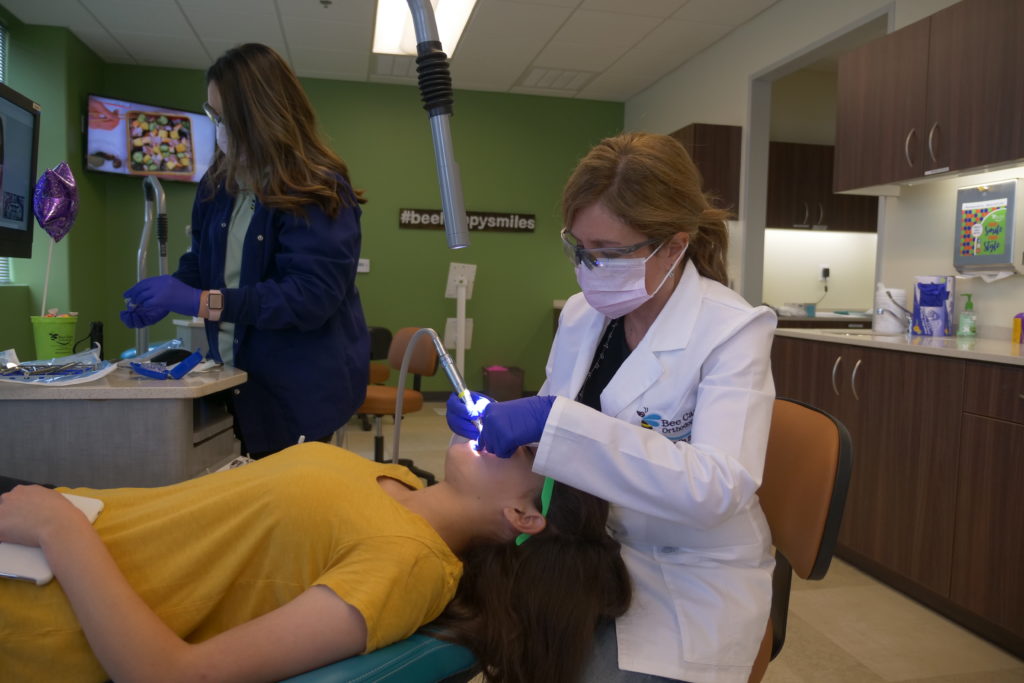 BEE aware of your child's braces this Halloween
As you can see, being in braces doesn't have to take all the fun out of your child's Halloween celebrations! But if you're still unsure about how to help them navigate those endless bowls of candy, our Bee Cave Orthodontics team is always here to help. We'll be happy to answer any questions or discuss any concerns you have about how to keep your child's treatment on the right track. Whatever your family is up to this Halloween, we hope you have a safe and happy holiday, full of healthy smiles!