Meet Dr. Adriana Da Silveira, your Bee Cave Orthodontist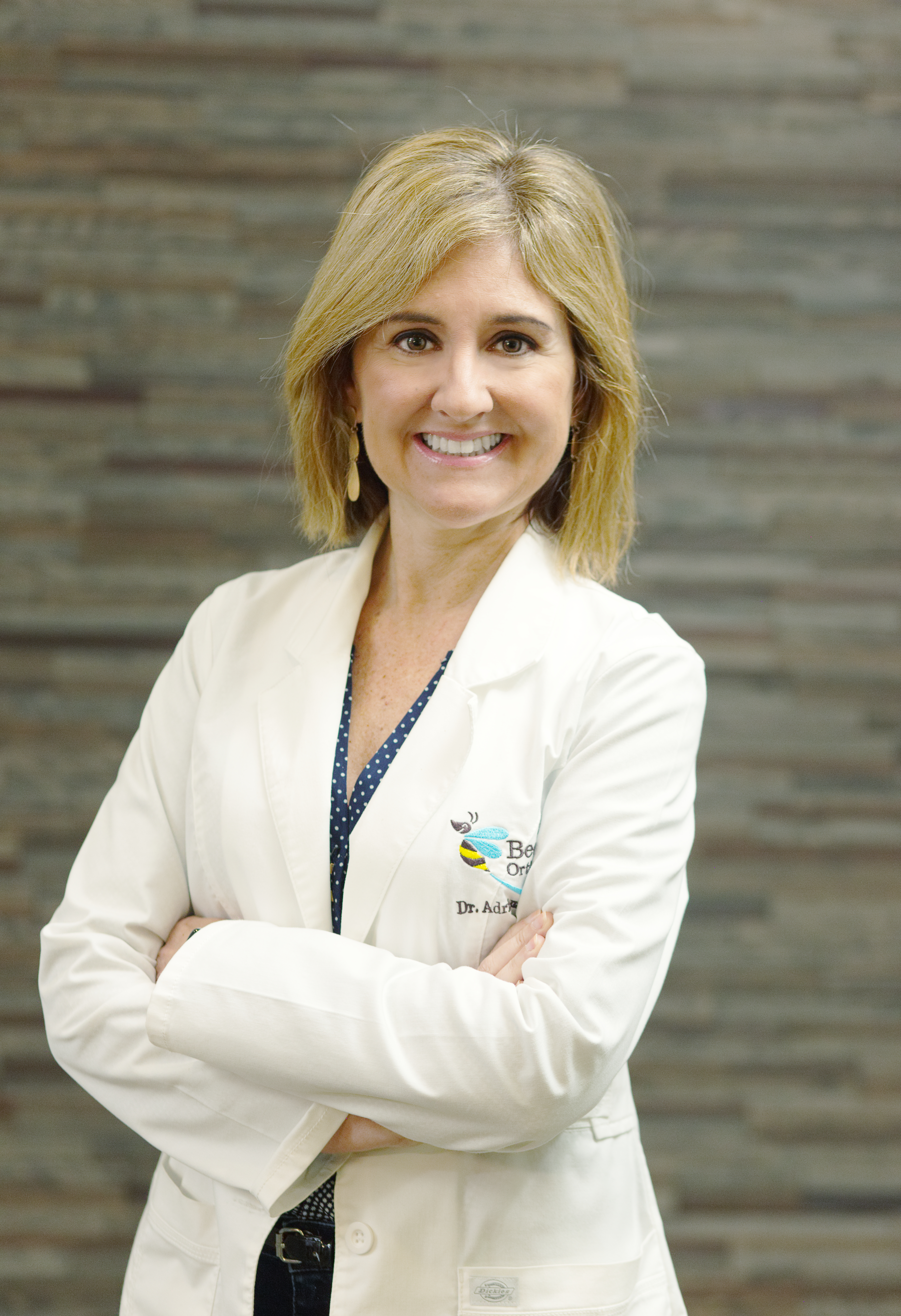 Dr. Adriana Da Silveira holds Doctor of Dental Surgery degrees from Universidade do Estado do Rio de Janeiro in Rio de Janeiro, Brazil and the Universit of Illinois at Chicago. She received her Master of Science and Ph.D. at the University of Florida and a Certificate in Orthodontics at the University of Rochester's Eastman Dental Center.
She's proud to be a member of several prestigious organizations, including:
Why an Orthodontist in Bee Cave? Comparing Orthodontist vs. Dentist
An orthodontist is a dentist, but a dentist is not an Orthodontist.
Not every dentist is qualified to be an orthodontist, but every orthodontics starts out as a dentist.
Dr. Da Silveira, like all orthodontists, had to continue her formal education for 2 or 3 additional years before receiving the necessary license and certification. As an orthodontist, Dr. Da Silveira has spent years studying nothing but how and why to move teeth. This includes what to do, how to plan, and how to execute the appropriate treatment plan.
Why does it matter if you see your Bee Cave Orthodontist?
Specialists receive additional training to give them the skills needed to deal with more complex orthodontic problems.
Dentists receive basic orthodontic training which allows them to perform root canals, extract wisdom teeth, and treating young children who do not yet need to see an orthodontist.
Seeing a specialist like an orthodontist may change your experience in braces by:
You know you'll get the best possible care, especially if you have severe bite problems.
You can be seen more quickly, as a family dentist will be focused on longer patient cases or emergencies throughout the day.
We provide more treatment options, with a variety of braces or therapies to choose from
Having personal experience treating multiple cases that share your unique concern and anatomical characteristics.
More efficient treatment and visits, because it is the office's focus area of care.
While some individuals may think it's easier to have their orthodontic work completed by their dentist, convenience shouldn't be a problem, because you will only be stopping by your Bee Cave orthodontic office every six to eight weeks.
And don't let price be a problem either! Bee Cave Orthodontics is proud to provide affordable treatment in the Bee Cave area.
Testimonials from Bee Cave orthodontist patients
I'm thrilled that I found Bee Cave Orthodontics! They bent over backward to work with my schedule as an out-of-state college student (including one or two Skype calls to make sure everything was on track). Everyone there is really professional, sweet, and personable. I was more than happy with my experience and would recommend Dr. Da Silveira to anyone! – Taulbee
We were looking around for some time until we found orthodontics that takes our insurance coverage and is able to treat our son that has a cleft lip and palate. I did some researching and found Bee Cave Orthodontics – Dr. Adriana Da Silveira who is affiliated with Dell Children's Medical Center. The staff at Bee Cave Orthodontics are professional, courteous and knowledgeable of their job. The atmosphere is very delightful with TV, Wi-Fi, and complimentary coffee, tea, cocoa, and water. Children are able to entertain themselves with the Wii U or PlayStation 3 games. My family and I have been going to Bee Cave Orthodontics for 2+ years for braces and we truly recommend them to anyone. – Richard